Items for sale
At irregular intervals skillbank has surplus computers, stock or "second user" items for sale. All profits from this activity are donated to charity. In many cases these items can be fitted free of charge as a repair.
If you're interested in any of these items please contact me via the contact form
Sorry, this is now sold. Dell 1525 laptop running Windows 10 Professional.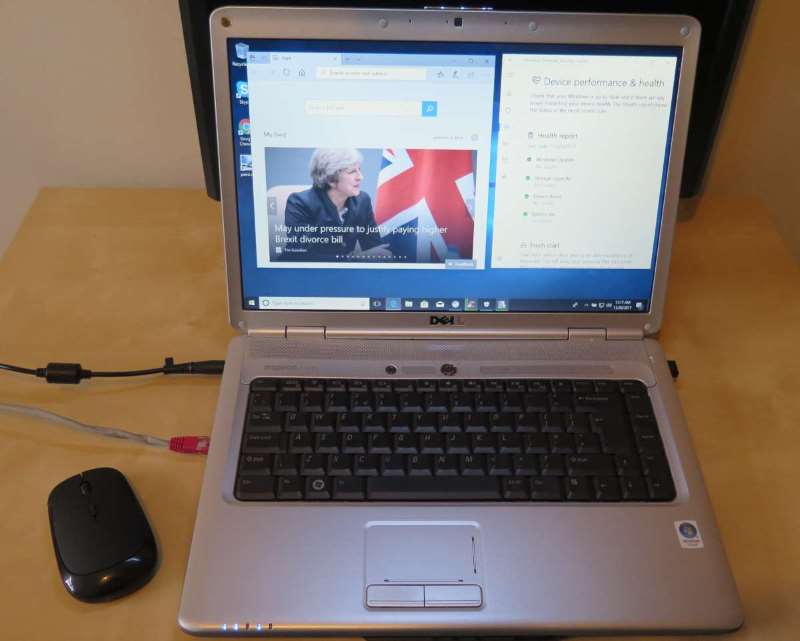 PRICE: £85 Fully serviced in good clean condition, with new keyboard.
Specification:
XX047 15 inch screen resolution 1280*800 pixels
CPU Core 2 Duo mobile T5550, 2G RAM, Hitachi 7K500-250 250G SATA 3.0G  drive with 190G free space.
Installed software:
Windows 10 Professional Fall Creators update (Nov 2017)
AVAST free anti-virus
Office apps:   Microsoft Office,  Libre Office, Adobe Digital Editions (ebook reader).
Graphics:   IrfanView, Gimp, Paint.NET, QCAD,
Media:   MusicBee, VLC media player
---
Seagate Barracuda 1000GB ST1000DM003 hard drive
Price: £34 3.5 inch hard drive, suitable as replacement or additional drive for desktop or tower PC; 7200 RPM with SATA III 6GB/s interface.
Toshiba MK3256GSY 320GB hard drive
Price: £19 Fast (7200rpm) 320G 2.5 inch hard drive suitable as replacement for 9.5mm laptop hard drive: SATAII 3GB.